Steven Riley is licensed to practice before all courts in the State of California; and the U.S. Federal District Court, Eastern District of California. Mr. Riley also appears before the California Workers' Compensation Appeals Board. Mr. Riley focuses his practice on representing injured worker's before the California Worker's Compensation law.





Steven D. Riley - Redding Attorney
Contact our Redding Law Offices Today!
Our Redding workers' compensation lawyers are ready to evaluate your specific case and work for the assistance you need to cover. Call us at (530) 222-9700 or e-mail us to schedule a free initial consultation.
© 2019 Workers' Compensation Law Center ALL RIGHTS RESERVED
We specialize in Workers' Compensation in Redding, Eureka, Crescent City, and Susanville, CA
The information you obtain at this site is not, nor is it intended to be, legal advice, nor does it establish an attorney-client relationship. You should consult an attorney for individual advice regarding your own situation.
Call for a
FREE CONSULTATION
530.222.9700
HURT AT WORK? WE CAN HELP.
Education
After majoring in political science with a minor in history at Abilene Christian University, Mr. Riley earned a Master's Degree in Education. He graduated Magna Cum Laude at Thomas Jefferson School of Law.

While attending law school, he was a writer and editor for the Thomas Jefferson Law Review. He was an accomplished oral advocate competing with Thomas Jefferson's Moot Court, Mock Trial, and Alternative Dispute Resolution teams. Mr. Riley was recognized as a Who's Who Among Students in American Universities and Colleges, a Jefferson Fellow, and received numerous high grade awards.​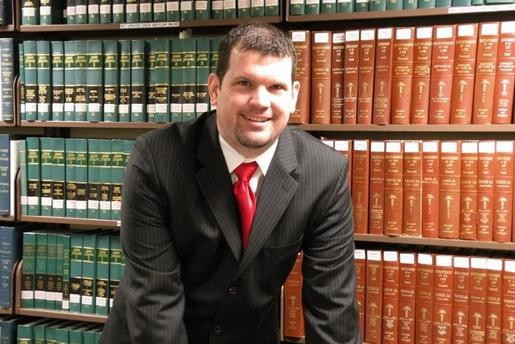 Professional Career

​
Mr. Riley began his professional career as a public school teacher. However, his true passion was the law.

After spending several years working for Redding area law firms, specializing in Workers' Compensation defense, Mr. Riley realized he wanted to provide a helping hand to injured workers.

Redding Law Offices is Mr. Riley's opportunity to do what he enjoys doing best: helping others. Specifically, helping injured worker's navigate their California Worker's Compensation Claim.
History

​
Steven Riley grew up in Redding, CA and graduated from Liberty Christian High School. Even after leaving Northern California to attend college, he always considered Redding his home. Upon graduating law school, there was not even another place on his list of where he wanted to call home and raise his family. He is an active member of his church and community.
Experience

​
Mr. Riley possesses the knowledge and skill to properly evaluate a case. He is creative in developing strategies and a plan to move your claim to completion. Mr. Riley help you navigate through the changes to the Worker's Compensation System and SB 863.

Mr. Riley is unwavering in his pursuit of obtaining the best results for his clients. He represents clients ethically, honestly and zealously, obtaining results his client's are satisfied with.
What Sets Mr. Riley Apart From the Rest

​Steven Riley will give you direct, honest legal advice. He will keep you fully informed every step of the way so you know what to expect at every stage of the proceedings. Mr. Riley has practiced Worker's Compensation Defense and has an understanding of both sides of the claim.